Ophthalmologists at your service
Ophthalmologist Dr. Francois Lizin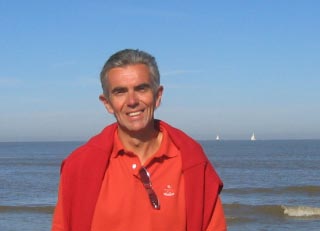 Dr. François Lizin is a Belgian ophthalmologist specialized in refractive surgery since 1984.
He carries out Lasik, Wavefront Lasik, PRK, Lasek, ALK surgery, RLE or Clear Lenses Exchange, implantation of intraocular lenses and ambulatory micro surgery of cataracts.
He studied medicine in Louvain, Belgium (UCL) and specialized in Ophthalmology in Germany (North Rhine- Westphalia). Now, he carries out surgery in Eupen, Verviers and Liege.
Dr. François Lizin Vision is invited to many conferences during national and international congresses.
Every year, he participates in scientific conventions in the United States to propose the most recent technological advances. He is active in the scientific research in particular for the American company ALCON, the world's largest eye-care company.
He is also member of the AAO- American Academy of Ophthalmology, ESCRS-the American Society of Cataract and Refractive Surgery and SFO, French ophthalmology society.